Hands-On Healing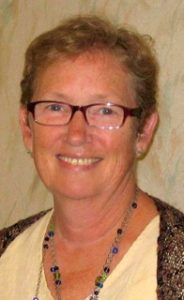 I have many years of experience as a Hands-On Healer – recognizing and influencing the flow, or lack of flow, of energy in the body, in order to bring you physical, mental, emotional, and spiritual well-being.
Hands-On Healing uses very light touch, releasing tension and restrictions deep within your body, soothing and rejuvenating your central nervous system, and activating your body's self-healing abilities. It is a deeply relaxing experience, and is beneficial for all kinds of physical and emotional discomfort.
Hands-On Healing is done with the client fully clothed, on a comfortable massage table, in a calm, lovely room. A Hands-On Healing session usually lasts about an hour.
See the testimonials page for comments from clients.
My Fee
There is no fee for Hands-On Healing. If you prefer to offer a donation, monetary or otherwise, that is certainly acceptable. But please know that a donation is neither requested or required.
Distance Healing
Just as you and I need not be in the same location for a psychic reading, hands-on healings can also be done without actual physical contact. There are a couple of ways I do Distance Healing, so if you're interested, please contact me.