Autumn 2006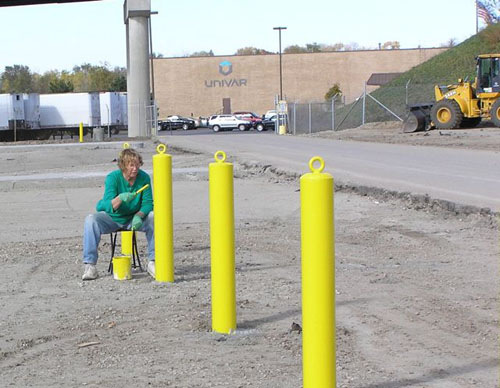 We spent the last days of summer and all of autumn in Nebraska. Here I am, helping Debra on her job in Omaha. We found the best coffee either of us has ever tasted in Lincoln. The company that sells it is called "Grounds For Change." We ordered five pounds! Omaha is the home of Boys Town, and while we didn't get to tour the place, I did rent the movie.
From Omaha, we went to Minden, Nebraska. The photo below is me helping out on Debra's job there. Minden is not far from Kearney, and is where people flock to see the Sandhill Crane migration. The cranes had already been through by the time we arrived.
Yes, that is me on the skid steer. I was loading the dump truck, which I then drove. Sometimes I used the backhoe to load the truck. Helping Deb on her jobs is hard work, but I enjoy it, especially when I get to operate equipment.
We left Minden just after Thanksgiving, and headed for our winter home in Blanco, Texas.