Summer 2006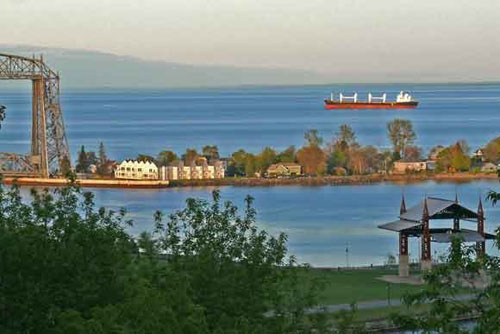 It is a pleasure to be in Duluth! It is a beautiful city, and I have clients here who I get to see in person. Duluth has a great food co-op, there is an active and visible lesbian/gay community, and it is still a solid working class town, thanks to the port. In other words, we feel right at home.
Then there's Lake Superior and the North Shore, or what tourist brochures now call America's North Coast. Lake Superior holds 10% of the world's fresh water!
Debra grew up on the nearby Iron Range, and still has plenty of family here. She is enjoying spending time with her nephew Tyler, and Tyler is loving having his Auntie Deb around.
Whenever we decide to have a home not on wheels, I think Duluth will be the place.