Autumn in the Northland
October 2010

The Golden Forest
On a drive from Duluth to the Iron Range, we passed through this Golden Forest of tamarack trees. I felt as though I'd somehow landed on another planet, or passed through some window into another dimension.
The Northland is truly Wonderland. Then on a walk in the woods, we came upon this magnificent creature.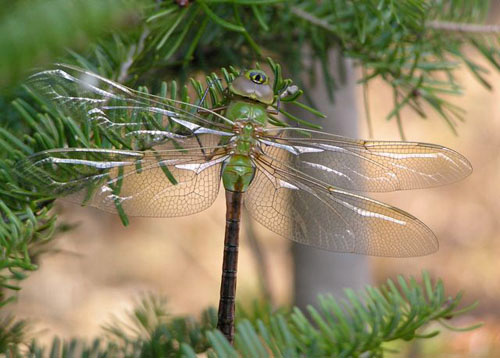 She stayed put for a very long time. We'd left the camera in the truck, but when we returned with it, she was still there. We spent a lot of time admiring her. The sun on her wings was a sight to behold.
In October I was at the Duluth Holistic Expo, doing readings. It was great fun. In two days I did 20 readings. I had lots of help at my booth, and an excellent time was had by all.
Can you see my Intention Cards on the table? They're for sale. Click here.