Summers 2012 and 2013
Minnesota's Iron Range
We're spending the summer on the Iron Range. We're staying in our trailer near Eveleth, MN (pop. 3,700) although our mailing address is Iron, MN (pop. 83). This is where Debra grew up, and where most of her family still live.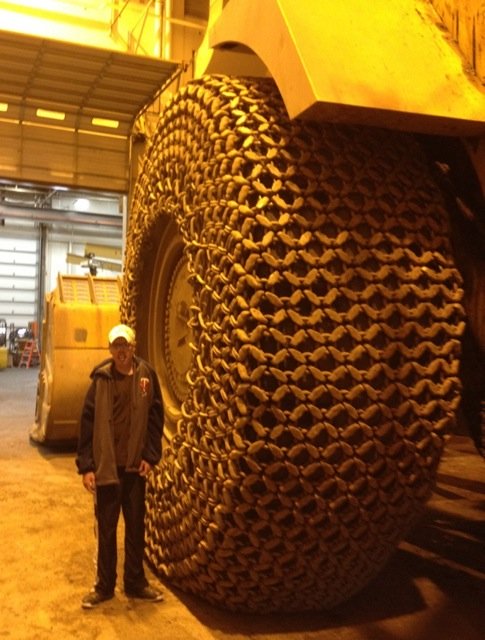 Iron Ore mining is the reason the towns of the Iron Range exist. It is everything. Here is Debra's nephew, Tyler, standing next to a tire of a mine earth-moving machine. The tire is encased in chains. Tyler's cousin is a mechanic who works on these huge machines.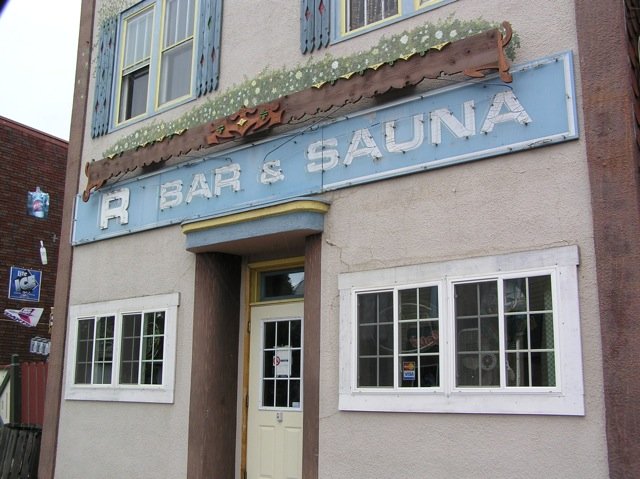 There are a lot of bars in Iron Range towns. The little town of Eveleth has 9 bars in 3 main street blocks. And because people from Finland were among the first wave of immigrants to the Range, there are a lot of saunas. Sometimes the bars and saunas are combined!
Besides Finns, the Iron Range has large populations of people of Norwegian, Italian, Swedish, German, Croatian, and Slovenian ancestry.
In 1885, there were fewer than 5,000 people living north of Duluth. 15 years later there were more than 25,000 people on the Iron Range. The vast majority were immigrants. In 1910, 80% of all people residing on the Range were born in a foreign country. (from Minnesota's Iron Country by Marvin Lamppa, a book I recommend if you want to learn about the Iron Range)

In June of 2012, our new granddaughter was born to my son and his wife. Here I am with Shyanne, at her sister Erika's 3rd birthday party.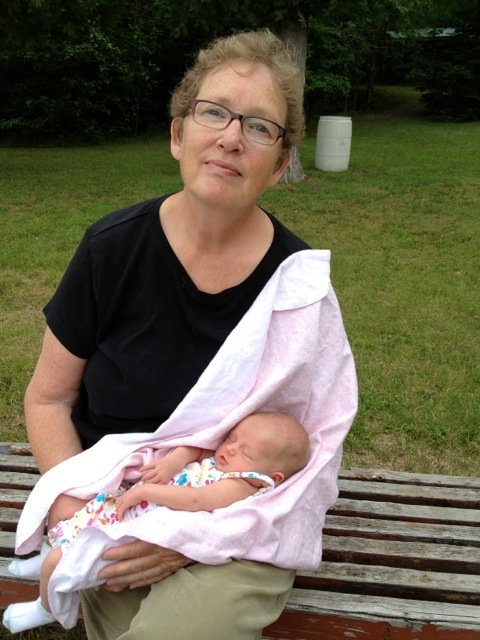 The other two grandchildren were at the party too, doing what they love the most.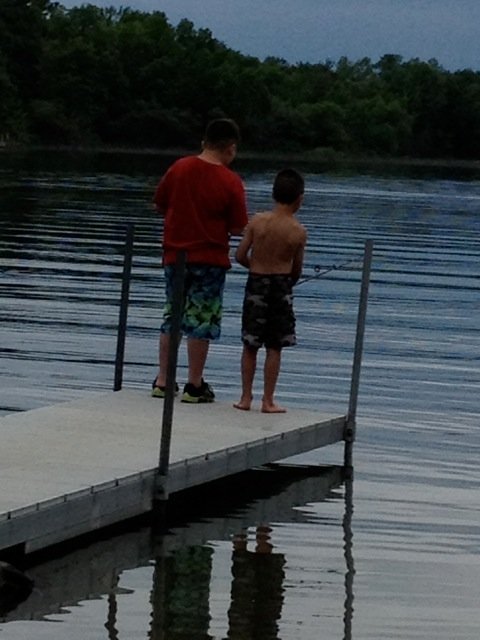 Another reason we're glad to be on the Range is its proximity to the BWCA – the Boundary Waters Canoe Area Wilderness. We've taken several short trips into the Boundary Waters. Hopefully next year we'll take a longer trip; two or three weeks would be nice.
Here's Debra doing what she loves to do in the Boundary Waters, and a view from our BWCA campsite, which was every bit as beautiful as it looks.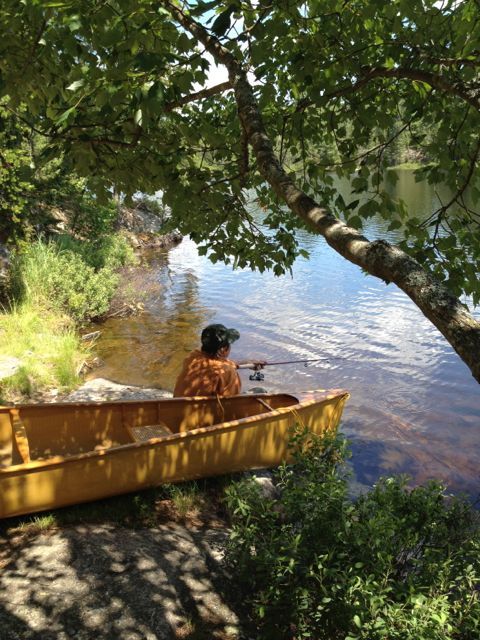 The swimming was divine in this pristine lake.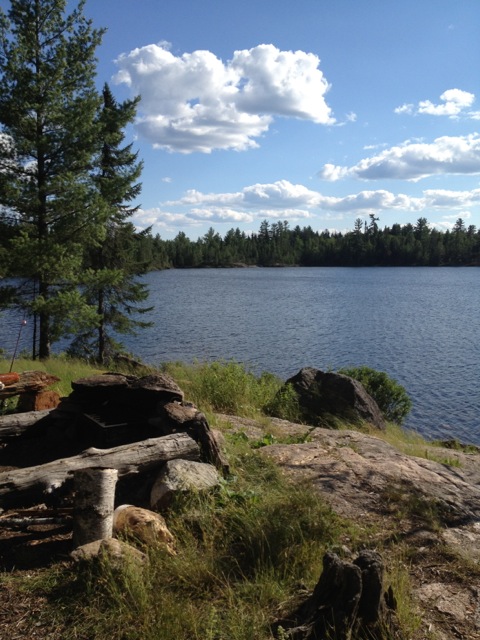 The mosquitoes weren't bad, except at dusk, but the flies liked to bite me. Tucking my pants into my socks and wearing a bandana greatly reduced fly irritation.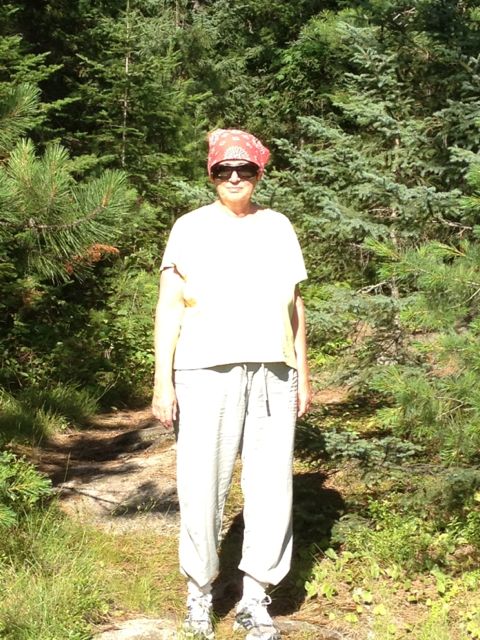 It's 13 years since my last trip to the Boundary Waters. The portages were more challenging than before, but how glad I am to have returned to this huge and awesome wilderness area!